Livestreaming productions
–
Reach the whole world.
Livestreaming in our studio
That's what we can offer you:
A suitable location: Our livestreaming studio offers you a modern and professional environment for your presentations, discussions and much more.
Technical equipment: We provide you with high-quality camera, lighting and sound equipment to ensure optimal broadcast quality.
Streaming platform: We offer you the option to broadcast your livestream on a suitable streaming platform such as YouTube, Vimeos, Facebook, etc.
Experienced team: Our experienced team, consisting of cameramen, sound engineers and directors, ensures the smooth transmission.
You bring the knowledge and we do the rest.
Write us a message, we will reply within 24h. Promise!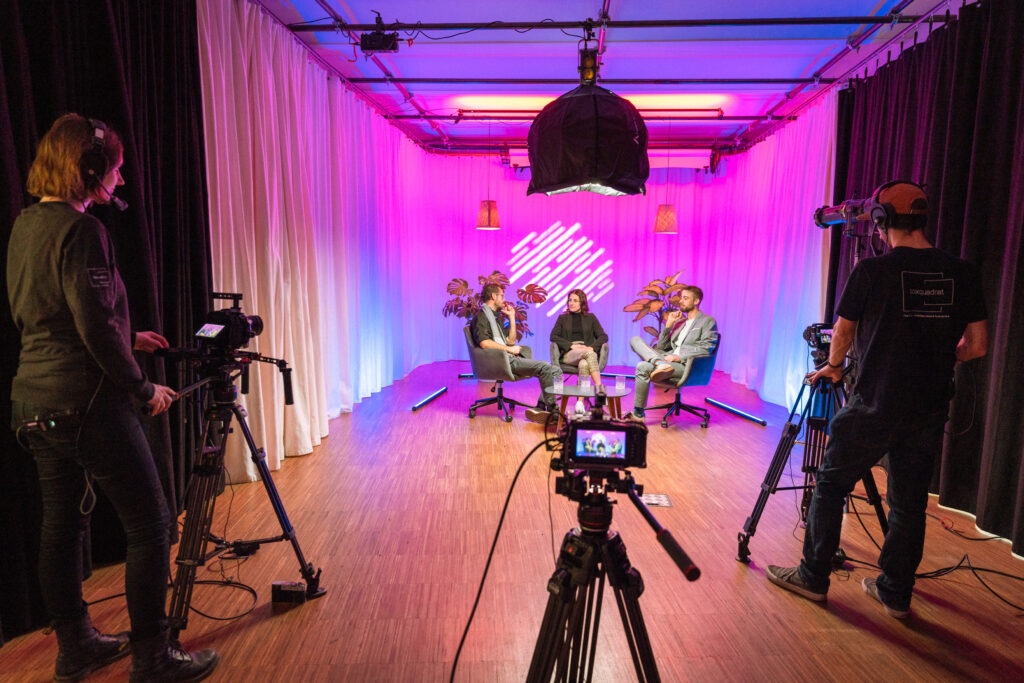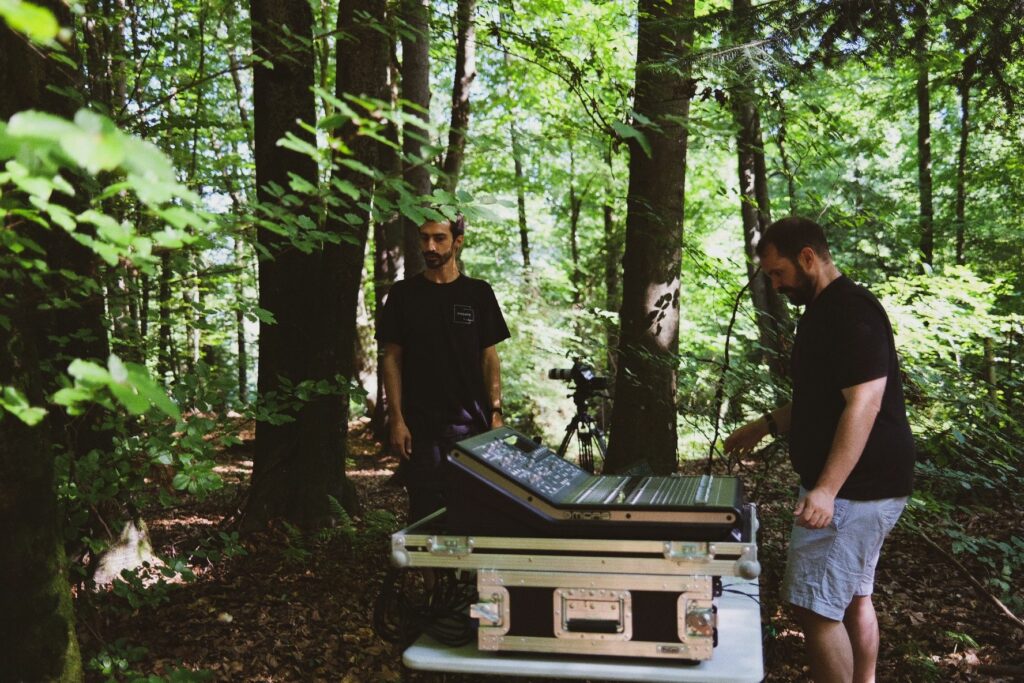 Livestreaming at a location of your choice
Livestreams can be done virtually anywhere as long as there is a good internet connection.
So whether it's in your office, a seminar room, concert hall or outdoors, we'll stream your talk, panel discussion or concert and get your content to the people.
With a team of professionals, we take care of a technically smooth process.
Send us the hard facts about your streaming idea and get a customized quote from us or schedule a consultation so we can help guide your decisions.
Check out our other film projects