Studio
–
From the idea to the finished project – on 170 sqm².
Work like the pros, feel like home
Before you get to work, you'll arrive in our "living room. Wardrobe and couch make for a relaxed arrival, in the kitchen and bar the professional coffee machine provides you with all the caffeine a long day on set needs. Day too long? You can freshen up in our shower.
Studio: Just as you need it
Photo studio, film studio, livestreaming, podcasting and recording studio are also available to you as a rental studio – full-time or half-day. You can customize the film and photo studio even further. The entire room can be covered with a 360° molleton curtain in black or white. Even the floor? Just give us a call. We also offer space for props if you have a short film in mind. For more elaborate productions, you can also combine several studio parts.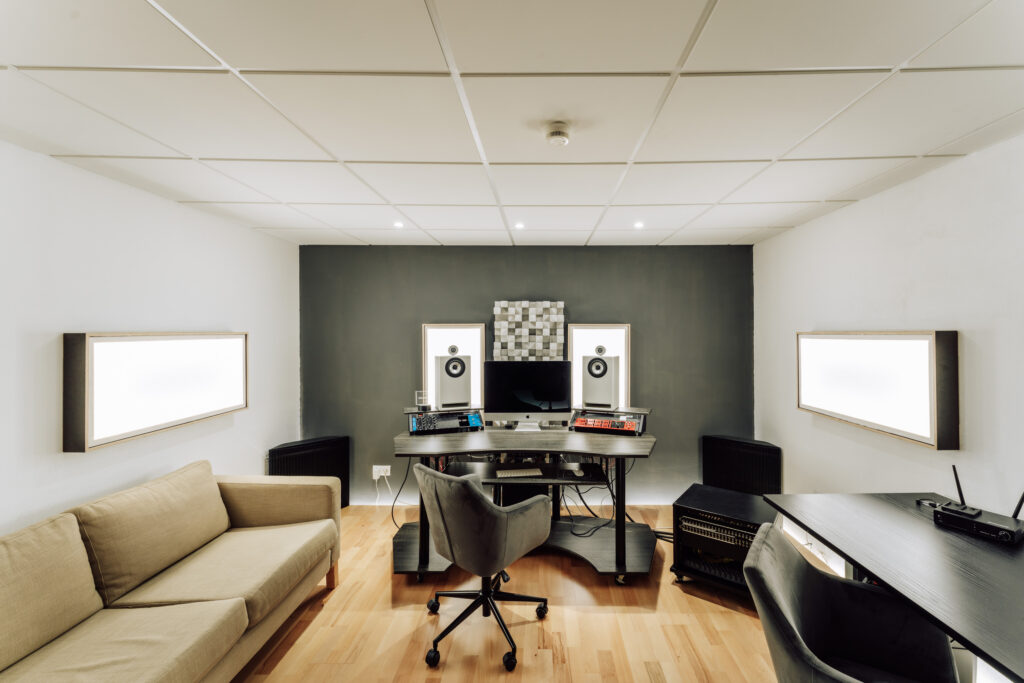 Which studio suits you best?
Photostudio
On a total area of 60m², a motorized background system with a standard width of 2.75cm is available to you in the photo studio. The depth of the room allows you to work with lenses with long focal lengths. Light and flash equipment, as well as light shapers are available on site. You need a special photo background? In our assortment, besides a white and gray background, there are also various colored backgrounds. Feel free to contact us with your request!
Filmstudio
The film studio in the quiet courtyard offers on an area of 60m² the possibility to realize small and medium-sized studio productions. The ceiling system allows flexible mounting of lighting equipment – the studio enclosing rail system allows you to completely darken the film studio with black and white molleton. You are interested in the equipment that is available at our boxquadrat? Under "More Info" you will find a list of all details and rental prices.
Livestreaming
In our livestreaming studio, you can individually design your live broadcasts using the latest technology. You can choose whether you want to realize your productions with your team or we support you with your broadcast. As one of the few studios in Austria, we work with a separate live control room.
Podcasting
You want to finally take off with your podcast? Have a seat in our acoustically optimized vocal booth in the boxquadrat studio. With modern technology, we support you in staging your content perfectly. You and your audience will hear the difference.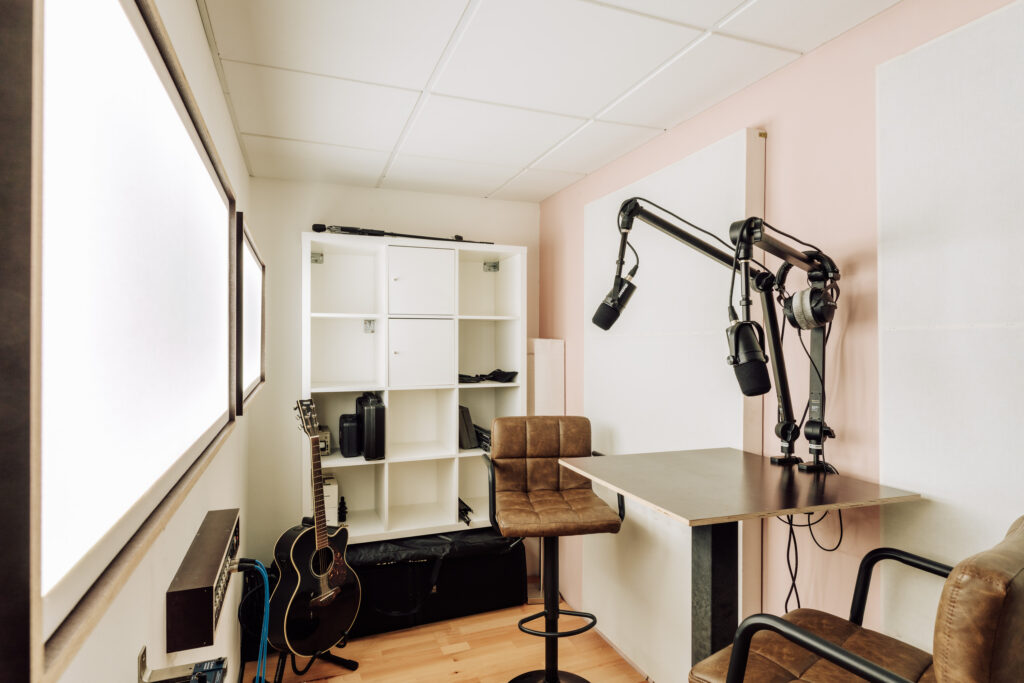 Audio Studio
The recording studio consists of an acoustically optimized control room and a small recording room for instrumental and voice recordings. For large productions, you also have an analog connection to the film studio, which you can use as a recording room for instruments that require more space. The control room is built digitally around a ProTools system, with the ability to incorporate analog processors to provide fast intuitive handling.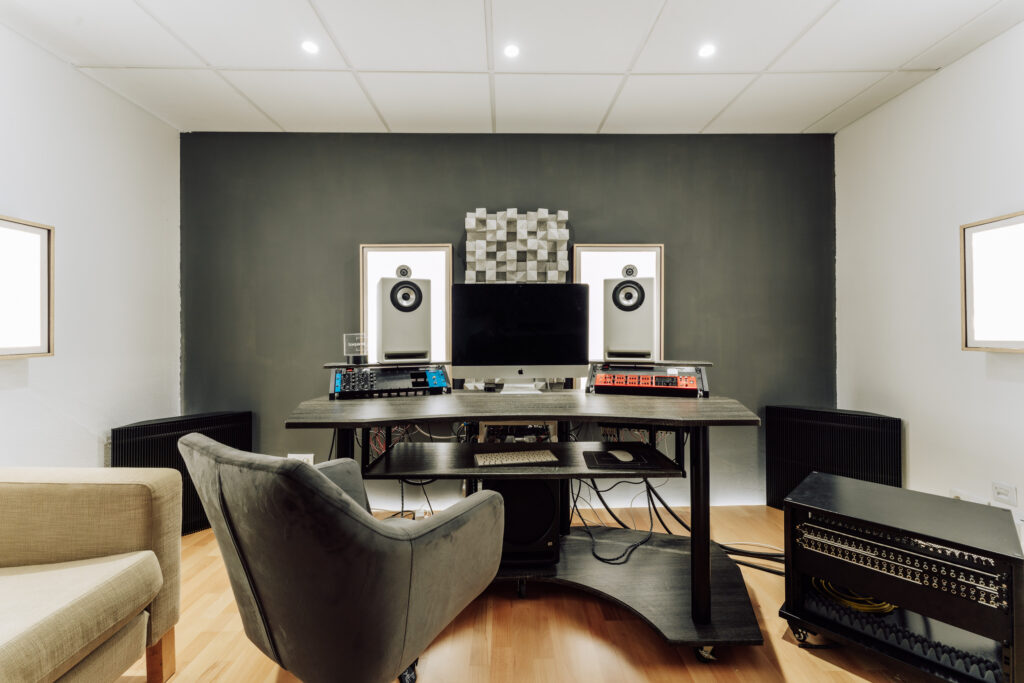 I would like to book your studio for my project.
Equipment rental
To shorten your way to the equipment rental, we also offer you some lighting and camera equipment for rent. What exactly? You can find it here.
Check out our current projects