Podcasting
–
You have something to say to the world?
Interested?
Podcasting at the highest level, which your listeners will love
Podcasting production from Vienna – modern and with perfect acoustics
You want to finally take off with your podcast? Have a seat in our acoustically optimized vocal booth in the boxquadrat studio. With modern technology, we support you in staging your content perfectly. You and your audience will hear the difference.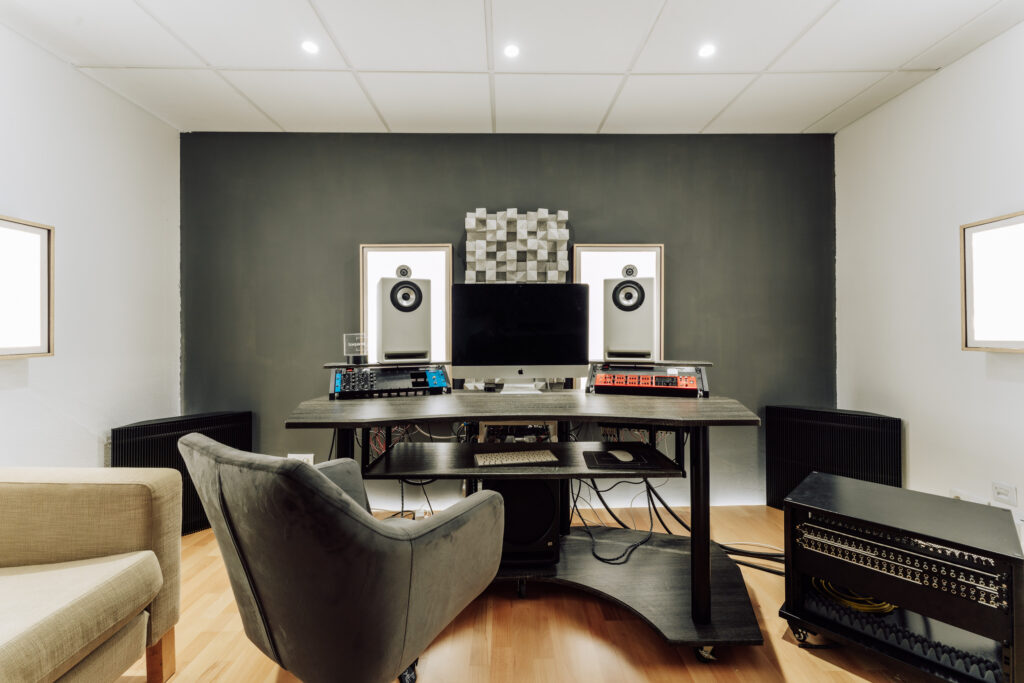 Technical details
Soundproof control room
Vocal Booth
2x Shure MV7X
Focusrite Clarett 8Pre-X Interface
beyerdynamic DT-770 Pro 80 Ohm
Haigner Topolino pair of speakers
Presonus Temblor T10 Subwoofer
Our packages for you
Podcasting small
do it yourself
2h
Ideal für alle die sich schon auskennen 
Podcasting Aufnahmeraum
Equipment
Übergabe Studio & Equipment
Einschulung
120€
exkl. MwSt.  
 
 
 
(Endreinigung inkl.)
Podcasting Standard
we record it for you
2h
Du setzt dich an die Mikros – wir nehmen für dich auf 
Podcasting Aufnahmeraum
Equipment
Tontechniker
Übergabe unbearbeitetes Soundfile – 1 Episode
240€
 exkl. MwSt. 
 
jede weitere Stunde 120€ 
 
(Endreinigung inkl.)
Podcasting Premium
we create your sound
2h
Wir übernehmen von der Aufnahme bis zum fertigen Soundfile alles für dich
Podcasting Aufnahmeraum
Equipment
Tontechniker
Tonmischung – 1 Episode
300€
exkl. MwSt. 
 
(Endreinigung inkl.)
Look at the projects of boxquadrat